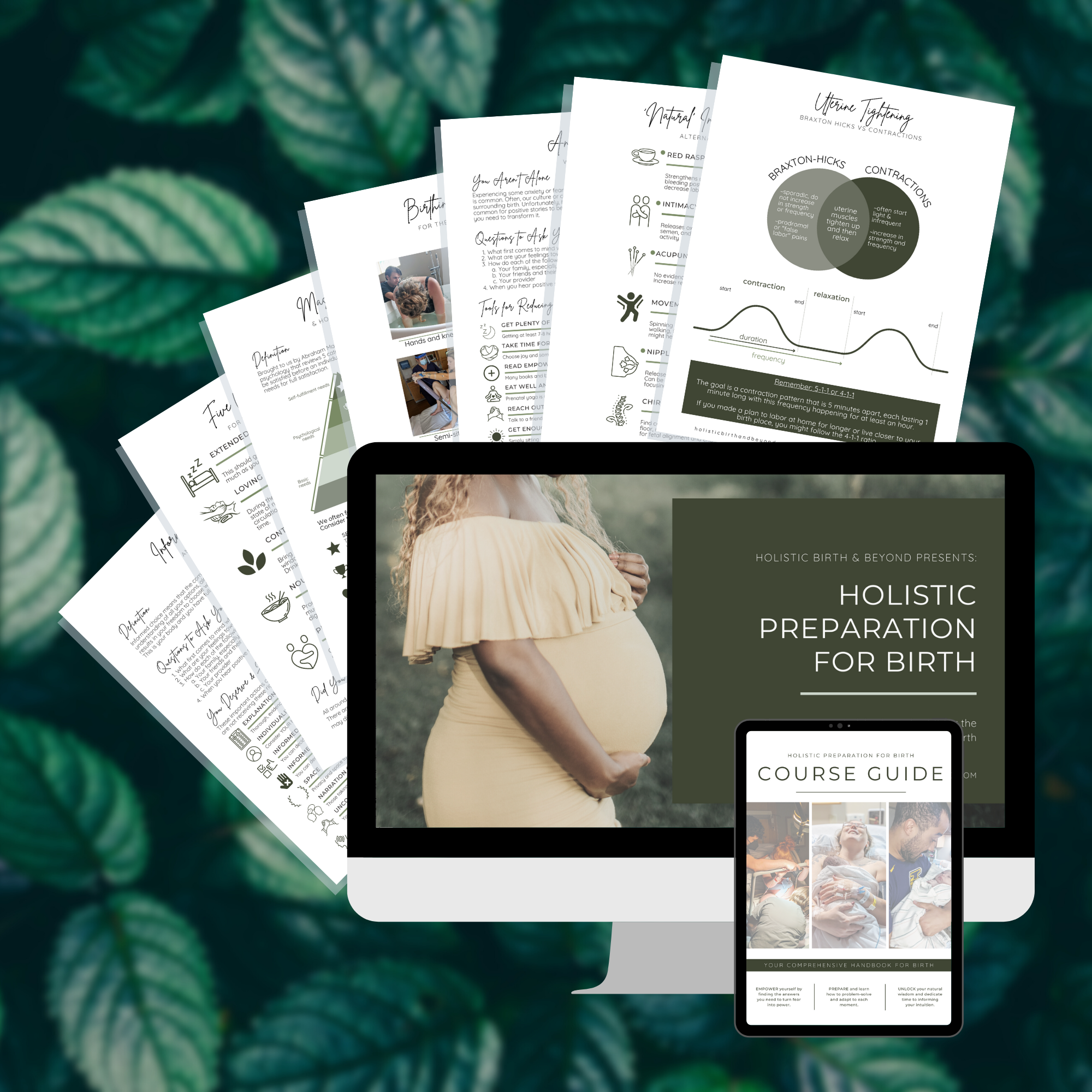 Fear and anxiety is common...
... but it doesn't have to be normal for you. You can change that! So many negative stories and ideas exist about birth and it can seem terrifying.
Especially with the way birth is depicted in movies or television, it's no wonder why there is so much fear surrounding birth.
Here is the secret: birth is a normal physiological event and positive, calm births don't make for great TV.

You can have a satisfying birth experience; this course helps you find the answers that will get you there.



This class is for you if...
... You want an empowered, informed birth experience, Holistic Birth & Beyond's Holistic Prep for Birth Class will provide you the tools to set yourself up for exactly that.
... You like the idea of an on-demand class. This 12-module course is 100% online. You can pause, rewatch, and soak up the information at your own speed.
... You are looking for an evidence-based, trauma-informed, comprehensive birth preparation course.
... You find bonus content intriguing and like the idea of a fully holistic, whole-person approach to your preparation time.
This course is taught by Allison Morgan, an experienced certified birth & postpartum doula and certified childbirth educator.





Turn Fear into Power
The "fear of the unknown" is common; you aren't alone. This birth class will help you find the answers you need to turn fear into power.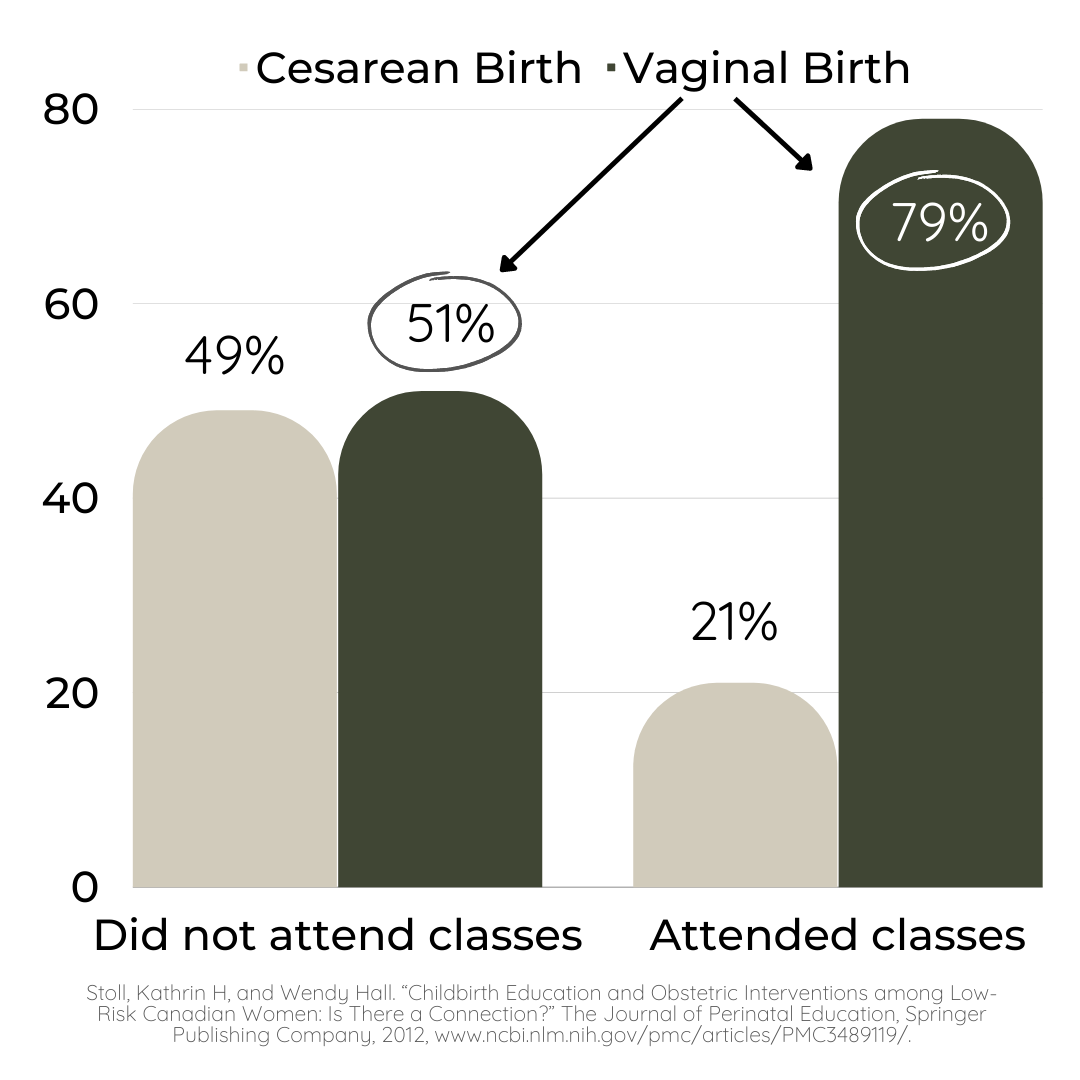 Decrease Cesarean Birth Rates

Studies show that attending childbirth classes increases your likelihood of having a spontaneous vaginal birth by 28%.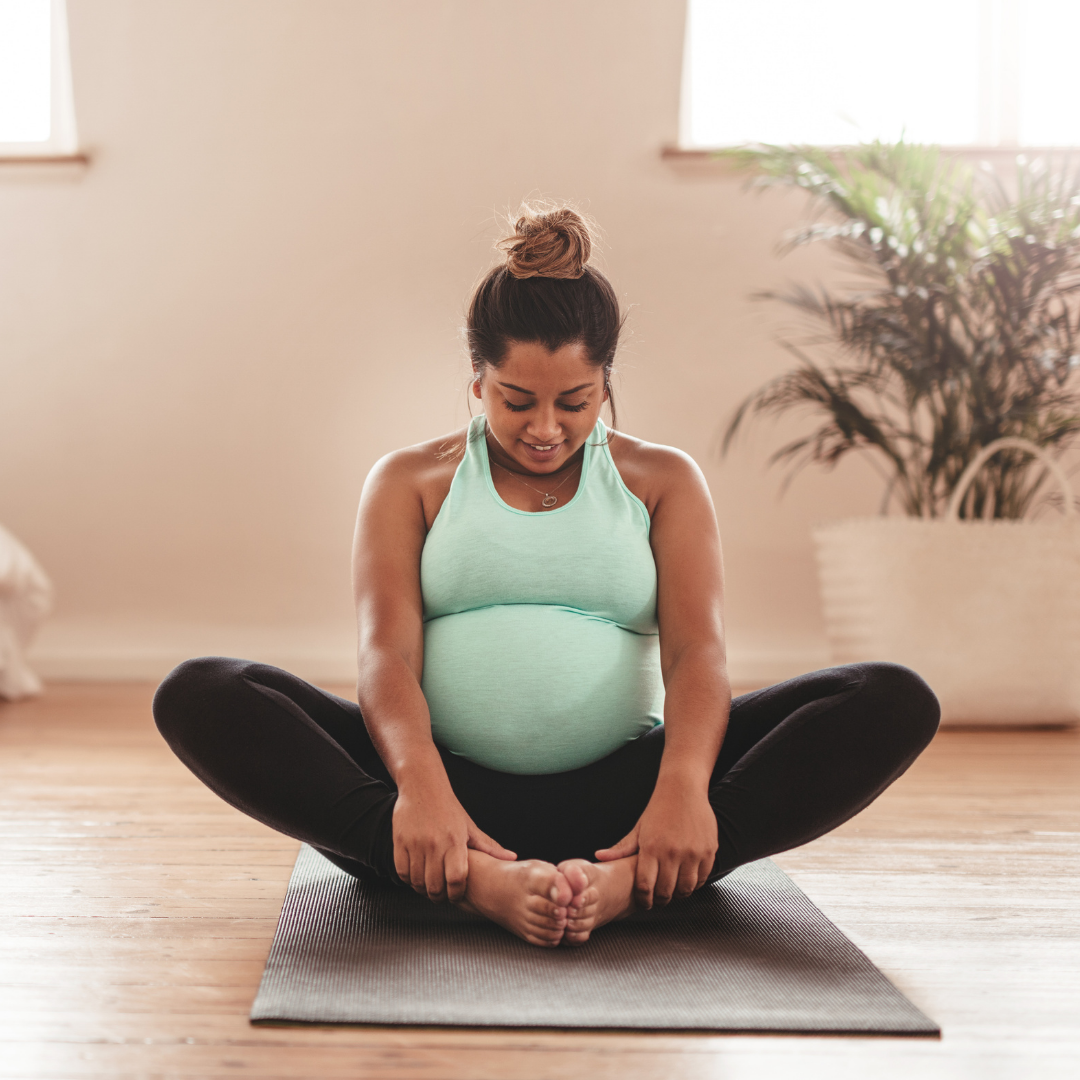 Inform Your Intuition
Use the information and tools this class provides you to unlock your natural wisdom. You will build confidence in knowing more about birth and your body.


Holistic Prep for Birth Curriculum
Each module covers a wide variety of information to provide a multifaceted approach to your birth preparation education.

Student Testimonial
"My husband and I took Allison's birth course and we loved it...
In the end, she calmed many of my fears and helped me open up to the possibilities of what birth can really be like regardless of any potential emergencies or issues (which is what I think most couples focus on the most).
My husband was also extremely happy that this course was straightforward and it was just long enough to go over everything."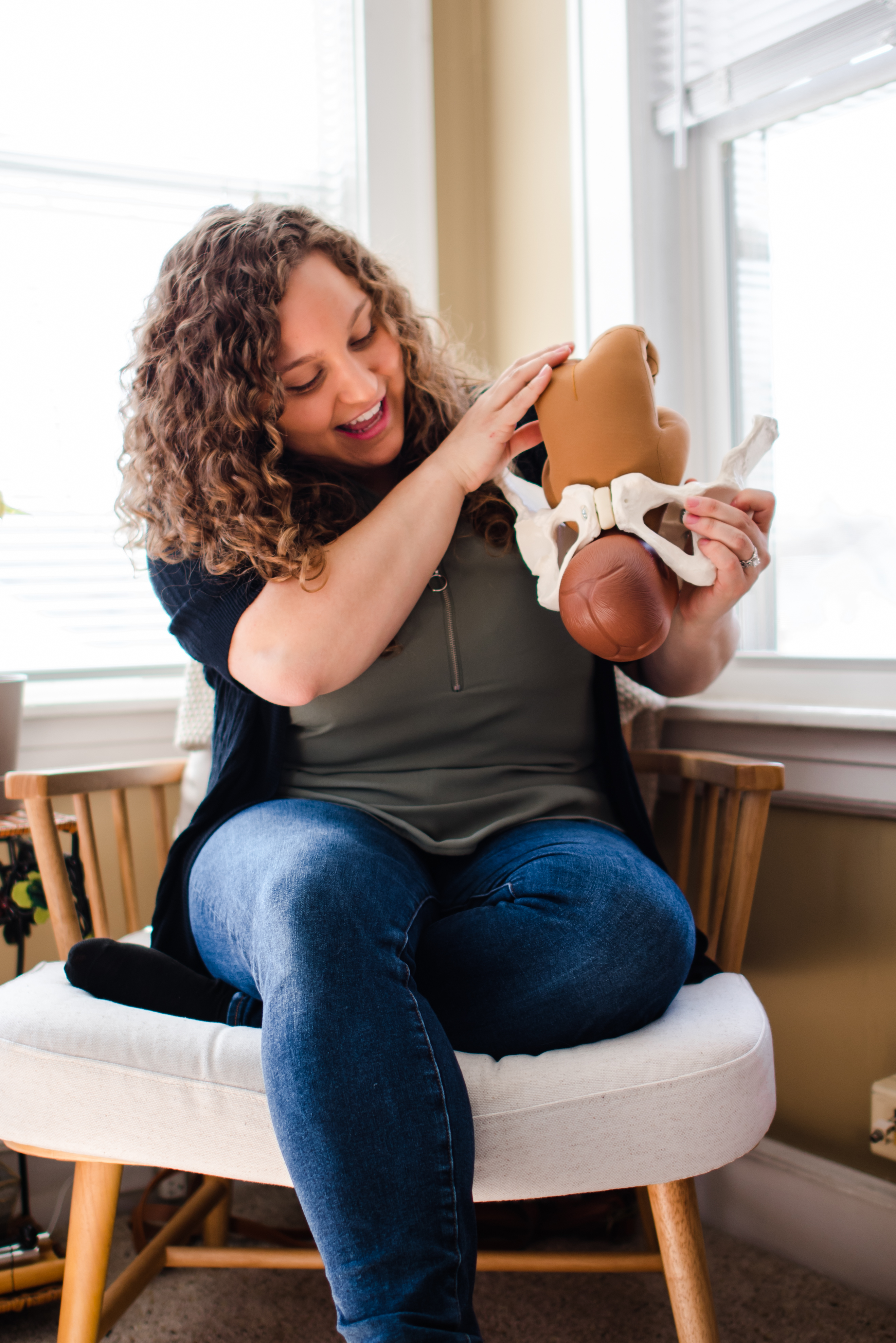 Check your inbox to confirm your subscription